The Show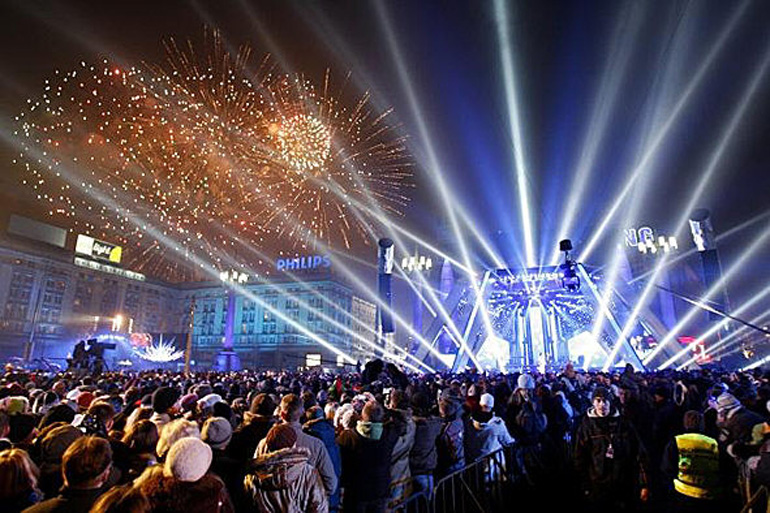 Are you looking for an exclusive rousing show act or a stunning concert show for your event?
Then experience the perfect illusion with the vocally and optically impressive and authentic
ABBA Tribute Show "SWEDE SENSATION".
Four full-blooded musicians have already aroused the enthusiasm of more than a million spectators worldwide with their Abba Show.
Let yourself escape to the world of the glitter and glamor of the 70's where you can put your trust in the know-how of this show with its convincing high-quality live song performances and a lot of entertainment at the highest level.
Our long-standing customers include well-known enterprises from home and abroad (e.g., Mercedes Benz, Dr. Oetker, Karstadt), numerous tour organizers, TV & radio stations, political figures, celebrities and even oil sheikhs from Dubai. With more than 100 shows per year SENSATION SWEDE is considered probably the most eminent ABBA revival show worldwide.
Book this highlight for galas, presentation and company events, festivals, open air and guest performance concerts!
SHOW ACT
Book the 4 soloists for your gala, incentives, Open Air's and business events. Enjoy an energetic show with 100% live singing and bombastic sound.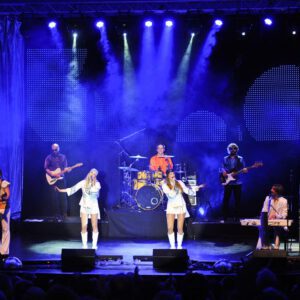 CONCERT EXPERIENCE
Are you a concert promoter or will you arrange to have a big event?
Book Swede Sensation with their high class live band and enjoy the whole original sound with thrilling instrumental solos and a perfect show.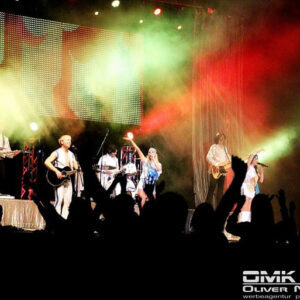 PREMIUM CONCERT EXPERIENCE
Bigger and better? So take more entertainment for your eyes!
The ABBA dancers provide with glamor and passion an exciting atmosphere on stage and support Agnetha and Frida with typical choreographies.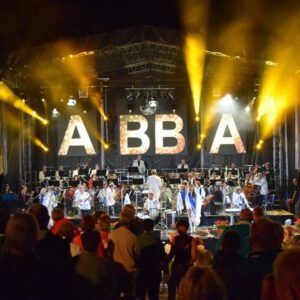 ABBA IN SYMPHONY
Are you looking for a unique concert with the music of ABBA?
Book our show "ABBA in SYMPHONY" to experience the sound of ABBA with live band, a big symphonic orchestra and a stunning show!